"Eat. Sleep. Tape."

"We work hard, so you can play hard."

SPATO (Spartan Athletic Training Organization) is an SJSU campus organization that is open to the public to join.
The purpose of the Spartan Athletic Training Organization is to promote and enhance the profession of athletic training as it relates to the field of sports medicine. There is a growing concern or athletes' safety for all ages and for all types of athletes. Athletic Training is not just taping ankles but it exceeds what the general population think we do (not personal trainers). Alaska and California are the only states that do not have any regulation or restrictions on who can call themselves and athletic trainer.
SPATO mainly consist of SJSU students, many of which are in the ATEP (Athletic Training Education Program), but does not limit it to SJSU students or students majoring in athletic training. The organization functions to serve the community, create social network in the bay area, help one another out and to have fun.
Help Make California Require Licensure for Certified Athletic Trainers
If you want to know more about athletic training please visit NATA's website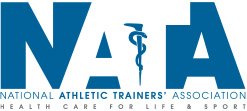 Here you can click links that explain
http://www.nata.org/athletic-training
What athletic trainers do
Where athletic trainers can work
What education is require to be a certified athletic trainer
We are an active organization at SJSU!
Here is a short fun video for NATSC(National Athletic Training Symposium and Conference) Video Contest
Past Officers 2010/2011
President: Lauren Piccinini
Vice President: Carlos Medeiros
Treasurer: Jalecia Olden
Secretary: Natalie Stull
VP of Social Affairs: Gagan Cheema
VP of Fundraising: Michelle Tse
VP of Community Service: Salvador Puga
VP of Public Relations: Brent Hatakeyama
Historian: Brent Hatakeyama